My Story
Born under a full moon and raised by a pack of one-eyed circus wolves, Joe Latimer was destined to be artful. Ever since he was a young boy, Joe has been a creative wizard in the fields of art, motion, and design, carefully crafting work that raises an emotional response from his audience. He has been a bellwether blasting down the visionary tracks of life like a hood ornament on a freight train of creativity.
Mr. Latimer has dipped his passionate paws in several ponds of production, such as drawing, painting, design, printmaking, and digital media to name a few. He is communication of knowledge and ideas, poetry and action fused together. The creative urge to transform culture through art and design, the collective changing of identity, and a contemplating mind of grand concepts.
Joe is on a mission to evolve the world through his talents. Pumped with mutant innovativeness and imagination, flaunting his abnormality, wagging his weirdness, carving away pieces of his self, his old self, to make way for new ideas and ways of thinking.
Three passions have governed his life; the longing for meaningful relationships, the search for knowledge, and uncontrollable desire to express his self through art and music. He's cool like the back side of your pillow and easy like Sunday morning. He has wished to understand the hearts and minds of people. He wishes to know why the stars shine.
His purpose on this earth is a burning entity in the pit of his stomach constantly driving him forward. The golden rule has been his guidance and helping others has been his warmth. The journey he must travel is yet to be revealed, or perhaps he is already traveling his path. It is his ambition to be creative and expressive through art, music, motion, and design that sparks his internal fire. He longs one day to return to the circus and run with the one-eyed wolves.
My Mission
To create works of art, design, and motion that embody integrity, passion, and creativity, while constantly seeking personal growth and wisdom. I aspire to leave a lasting legacy through my ingenuity, inspiring others to explore their own emotions and make a positive impact on the universe.
My Goals
To provide the best work and service humanly possible to each and every client.

To better myself by learning and growing as a person each and every day.
To leave the universe better than I found it for each and every being.
Full Sail University
Master of Fine Arts, Media Design, Brand Development, and Design Strategy
2011
Full Sail University
Bachelor of Science, Digital Art and Design
•Course Directors Award of Excellence in Digital Art and Design
•Course Directors Awards of Excellence in Digital Media Assembly
2007
Full Sail University
Associate of Science, Digital Media
•Course Directors Award of Excellence in Digital Media
2006
Continuing Education
129 Full Sail University Continuing Education Courses
165 LinkedIn Licenses and Certifications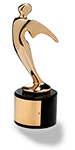 Telly Award
May 2009 30th Annual
Bronze Telly Award of Excellence presented to Joe Latimer for Online Content Development for a piece titled "Identity Theft"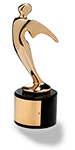 Telly Award
Dec 2011 32nd Annual
Bronze Telly Award of Excellence presented to Joe Latimer for Online Content Development for a piece titled "Fixation"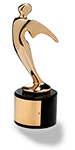 Telly Award
Apr 2012 33rd Annual
Bronze Telly Award of Excellence presented to Joe Latimer for Short Format Documentary for a piece titled "Nitti Cues"