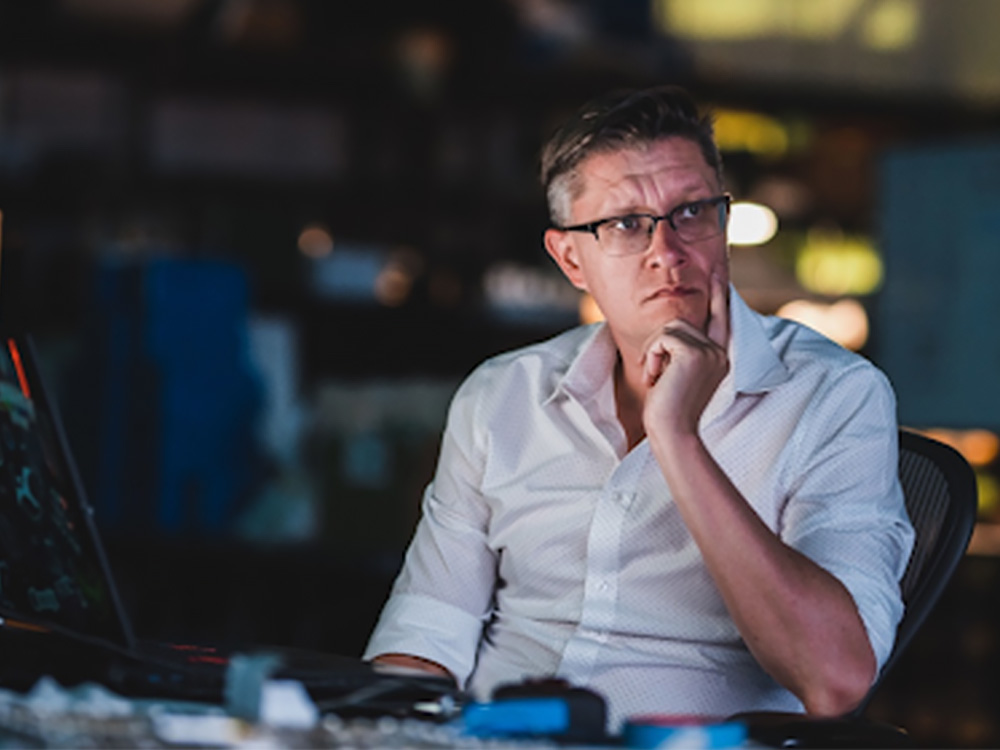 Where Does He Come From?
Known to the world as 'The Everyday Artist', Michael Winkelmann — famously known as Beeple — is a graphic designer from Wisconsin who rose to fame at the age of 25. With over 2.5 million followers on Instagram, Beeple has emerged as a digital artist who uses the medium of NFTs to make sociopolitical statements. A modern-day genius, Beeple has changed the way people perceive art by making use of blockchain technology to create his masterpieces.
Impact on Art
For 14 years, Beeple has been making art and posting it on his social media — without missing a single day. The artist's 'Everydays' project started back in May 2007 and is ongoing quotidian, spanning more than 5,000 pieces of digital art created every day — even on occasions such as the man's own wedding and the birth of his children. Very often, these Everydays are used by Beeple to present satirical commentary on current events, which makes them all the more interesting.
Impact on Fashion
With the kind of fame his 'Everydays' gained, Beeple had the honor of collaborating with Louis Vuitton on the designer's Spring/Summer 2019 collection. When the label's creative director Nicholas Ghesquière was looking to incorporate some futuristic elements into the brand's ready-to-wear line, he decided to turn to Beeple's fantasy art. Nine illustrations out of the artist's series were featured on 13 exclusive Louis Vuitton pieces showcased at the Paris Fashion Week.
Impact on Culture
Beeple has single-handedly changed the NFT game ever since he started leveraging blockchain technology for his art. The artist got involved with blockchain technology back in 2020 and that's when he decided to turn his 'Everydays' into NFTs that his fans could buy. He started off with doing 'One Dollar Drops', where he sold these NFTs for a single dollar and that's how tons of people got to learn about the technology and how it can be used. So, while digital art can easily be replicated, when Beeple converts his art into NFTs, they are assigned their own unique token, making them one of a kind, impossible to be copied.
Impact on Pop Culture
Most people don't know this, but Beeple has actually worked with some of the biggest stars in the entertainment industry. As a freelancer, the artist has designed graphics and animation for events such as the MTV VMAs and the Super Bowl, specifically Shakira's performance where she walked through digital fire. Beeple has also worked as a designer for companies like Apple and SpaceX, so it's safe to say that at this point, his art is everywhere. The artist has also gone on to collaborate with Madonna on a series of NFTs about the singer's experience with motherhood.
Beeple's non-traditional art has already made millions of dollars at several auctions, including the luxury auction house Christie's, marking the first time that a completely digital artwork has been offered and sold at a traditional auction house, earning Beeple about $69 million dollars for his remarkable talent.
What do you think⁉️ Are you a fan of Beeple's artwork? Though currently on volatile ground, are NFTs going to proceed to play a major role in the art world's future? Let me know in the comments below.
Looking to explore more art genres? Head over to JoeLatimer.com for a multidisciplinary, visually stunning experience. ☮️❤️🎨
Enjoy this blog? Please help spread the word via: