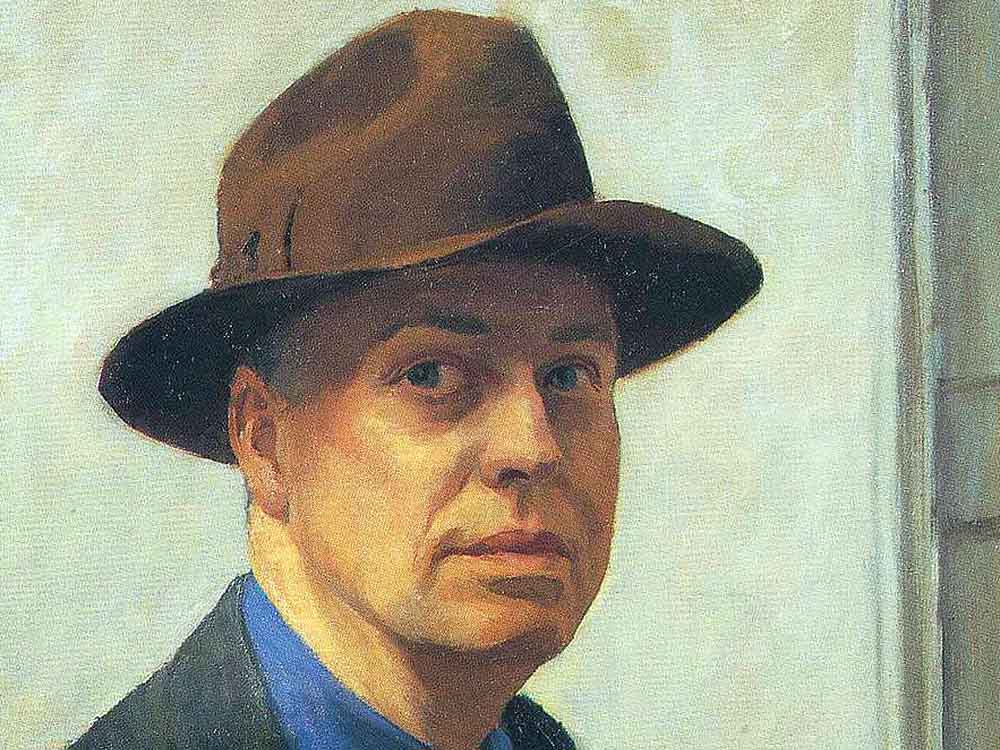 Are you a fan of realist painting with a touch of nostalgia and solitude? Look no further than the works of Edward Hopper. This American painter, known for his iconic style and contemplative themes, has left a lasting impact on the art world. In this retrospective, we'll explore the life and career of Edward Hopper, dive into some of his most famous works, and learn insights about Hopper's art as an American realist painter and printmaker.
A New York Native with a Passion for Art
Edward Hopper was born in Nyack, New York in 1882. From a young age, he showed an interest in art and even attended the New York School of Illustration & Art. However, it wasn't until he took a trip to Paris in 1906 that Hopper truly fell in love with painting. He was especially drawn to the works of French Impressionists, such as Claude Monet and Edgar Degas.
Upon returning to the United States, Hopper continued to hone his skills as an artist and eventually gained recognition for his unique style. His paintings, characterized by their realistic depiction of everyday scenes and objects, often convey a sense of loneliness and introspection.
Hopper's Iconic Works: From Gas Stations to Motels
One of Edward Hopper's most famous works is "Gas," a painting of a gas station at night. The isolated structure, bathed in a blue hue, is surrounded by empty streets and dark skies. The sense of loneliness and solitude in this piece is palpable, making it a perfect representation of Hopper's style.
Another iconic work by Hopper is "Nighthawks," a painting of three figures seated in a diner late at night. The reflection of the neon lights on the windows and the empty seats in the diner adds to the sense of isolation and emptiness in the scene.
"If you could say it in words there would be no reason to paint."

— Edward Hopper
In addition to gas stations and diners, Hopper also frequently depicted motels in his paintings. One such work is "Western Motel," a painting of a plain, mundane motel room with a single chair and lamp. The sense of loneliness in this image is almost tangible, as the viewer is left to imagine the stories and lives of the people who have stayed in this anonymous space.
"No amount of skillful invention can replace the essential element of imagination."

— Edward Hopper
Edward Hopper's Lasting Legacy
Hopper was an avid collector of books and prints. He had a large personal library that included books on art, literature, and history, as well as a collection of prints and etchings by other artists. Hopper was especially interested in the works of other American realist painters, such as Winslow Homer and George Bellows.
In addition to his artistic pursuits, Hopper also enjoyed traveling and spent much of his time exploring different parts of the United States. He and his wife, Josephine Nivison, often took long road trips and spent time at their summer home in South Truro, Massachusetts.
"The only quality that endures in art is a personal vision of the world. Methods are transient, personality is enduring."

— Edward Hopper
Hopper was also an avid sailor and owned a small sailboat, which he enjoyed taking out on the Long Island Sound. He was a member of the South Street Seaport Museum and often participated in sailing regattas in the New York area.
Overall, Hopper was a multifaceted and curious individual who had a wide range of interests beyond his art. His's paintings continue to captivate audiences with their realistic depiction of everyday scenes and their underlying themes of loneliness and introspection. If you're a fan of realist art with a touch of nostalgia, be sure to check out the works of Edward Hopper.
Looking to explore more art genres? Head over to JoeLatimer.com for a multidisciplinary, visually stunning experience. ☮️❤️🎨
Enjoy this blog? Please help spread the word via: