Vincent Willem Van Gogh is one of the greatest artists of all time. Born in the Netherlands in 1853, Van Gogh was a Post Impressionist, who used bold color and dark contour lines in most of his work to evoke emotion through his art. Van Gogh painted with a sense of urgency that translates into his paintings as dramatic brush strokes which add movement to his easily recognized style.
While his career only lasted a decade, Van Gogh made over 2,100 artworks comprised of over 900 paintings and 1,100 drawings and sketches, yet only sold one painting during his lifetime, Red Vineyard at Arles (1888). He still managed to influence generations of artists well after his time.
Van Gogh's Impact on Art
While Van Gogh's art did not gain recognition until his death, his work and style have since then been copied by several artists. His decision to use bright colors and almost dream-like strokes in his paintings is what makes his work instantly recognizable in the world of art. His impulsive use of paint and strokes to express emotions went on to define art movements like Abstract Expressionism where art uses different techniques to convey subjective emotions. His entire life itself became synonymous with the image of the tortured, romantic artist that several other artists of the 20th century tried to relate to through their work.
If you hear a voice within you say 'you cannot paint,' then by all means paint, and that voice will be silenced.

—Vincent Van Gogh
I often think that the night is more alive and more richly colored than the day.

—Vincent Van Gogh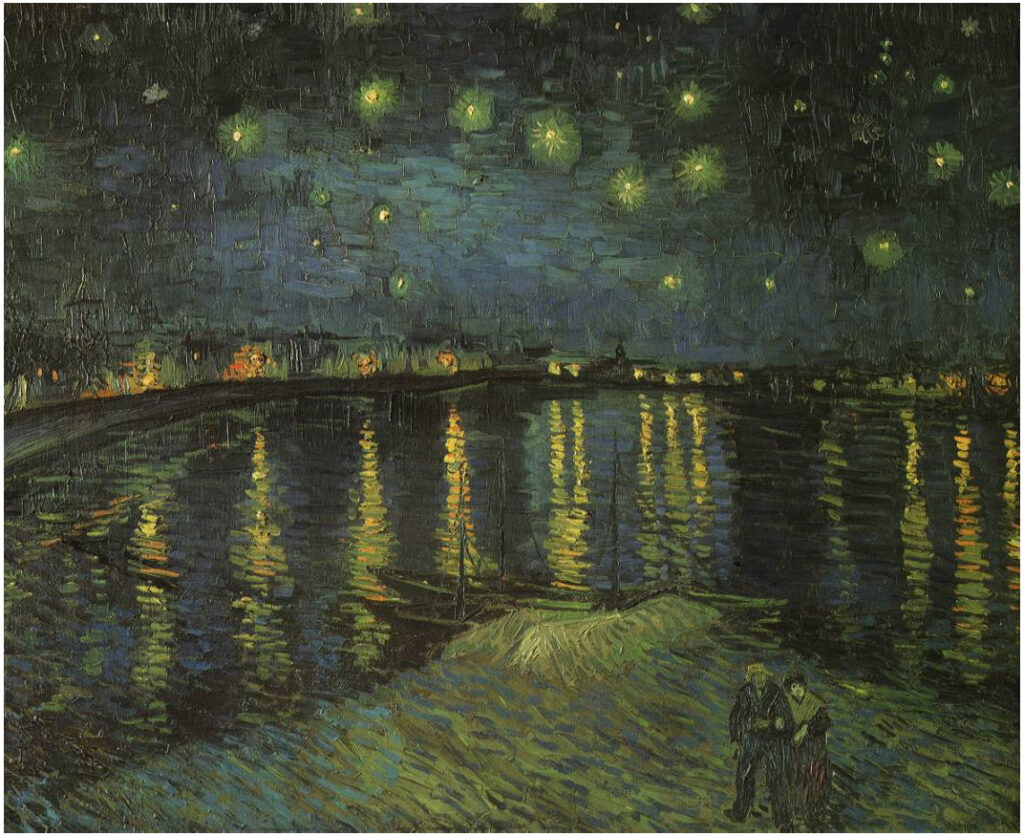 For my part I know nothing with any certainty, but the sight of the stars makes me dream.

—Vincent Van Gogh
I experience a period of frightening clarity in those moments when nature is so beautiful. I am no longer sure of myself, and the paintings appear as in a dream.

—Vincent Van Gogh
Van Gogh's Impact on Pop Culture
Some of Van Gogh's works like 'Starry Night' have become pop culture icons along with the artist himself whose life and art have been explored throughout popular taste in every generation. Not just film, but music and theatre have also turned Van Gogh into a pop culture icon that everyone is familiar with. One of the most famous depictions of the artist was in an episode of the BBC TV show 'Doctor Who' "Vincent and the Doctor" where the characters meet Van Gogh during one of their time travels. All of this has resulted in an increasing obsession with the artist's life, work, and all the questions that he has left behind after his death.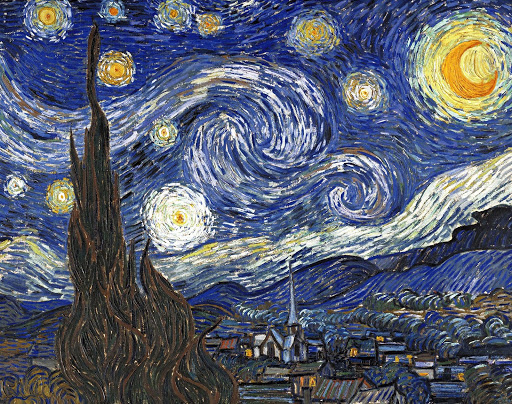 Van Gogh's Impact on Film
Van Gogh has also impacted the film industry through his life story. He continues to be an inspiration for storytellers all over the world because of the intriguing life he lived and the unique art he created. He suffered from mental illness and poverty his whole life, notoriously cutting off a piece of his ear lobe in a drug-induced rage. (Not the entire ear as generally thought by many). Ultimately he shot himself due to the tortuous malaise and pressure that came with being an artist, in 1890.
I put my heart and my soul into my work, and have lost my mind in the process.

—Vincent Van Gogh
Films like 'At Eternity's Gate', 'Loving Vincent' (the world's first fully oil painted feature film). and 'Painted With Words' are some of the many works that Van Gogh has inspired.
What would life be if we had no courage to attempt anything?

—Vincent Van Gogh
Van Gogh's Impact on Fashion
Van Gogh's work has continued to impact high fashion and haute couture. His work normalized the introduction of bright colors and floral patterns in fashion. Some designers like Rodarte have even gone so far as to transform Van Gogh's paintings into iconic fashion pieces. Names like Yves Saint Laurent and Max Lazaria have also come out with collections inspired by Van Gogh's 'Starry Night' and 'Sunflowers' to create clothes that look and feel as whimsical as his work.
In 2017 Louis Vuitton did a collaboration series with American artist Jeff Koons, creating bags and accessories featuring the famous paintings of Da Vinci, Titian, Rubens, Fragonard, and Van Gogh, each came with the artist's name in metallic letters and a bunny charm titled The Masters collection.
The more I think about it, the more I realize there is nothing more artistic than to love others.

—Vincent Van Gogh
Looking to explore more art genres? Head over to Joe Latimer.com for a multidisciplinary, visually stunning experience. ☮️❤️🎨
Enjoy this blog? Please help spread the word via: